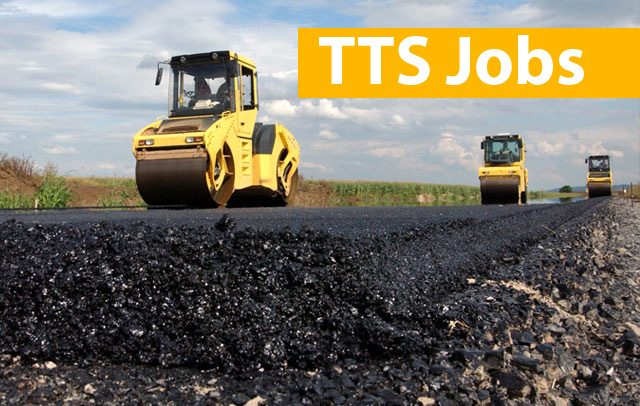 Together, we are better.
TTS Surfacing Ltd has been operating in the London and the Home Counties for over 15 years. We specialise in hand & machine-laid tarmacadam, tar & shingle surface dressing, resin bound surface dressing and all types of paving.
We believe that our staff are the core behind the business and personal success. We expect high standards as our clients do with the quality of work we produce. We invest in our staff development as well as rewarding them that demonstrates our loyalty to our team.
If you are interested in joining the TTS Surfacing team, please call us on: 01932 590444
Current Opportunities Available:
Site Foreman / Ganger
What you will be doing
Working as part of a team you will be involved in a range of outdoor duties which will include:
Tarmac laying
Kerb-laying
Block paving laying
Pothole repairs
Traffic Management
Cutting back and removing vegetation (weeds, hedges grass, etc.)
Carriageway surfacing and ironwork
Patching works
Who we are looking for
A person whose attitude, conduct and demeanour reflects the company values and who is able to effectively represent the company
A person with Leadership skills working with their own initiative and be able to deliver a wide range of highways based work types
NRSWA Units 1-9. (Street works Card)
Driving license essential
HGV license preferred
Paver operator preferred
CSCS Card (highway Maintenance)
CPCS Plant experience preferred
Why work for us
Day in, day out, our teams deliver amazing projects in challenging conditions; developing, managing and maintaining the vital infrastructure and public spaces that families and business rely on.