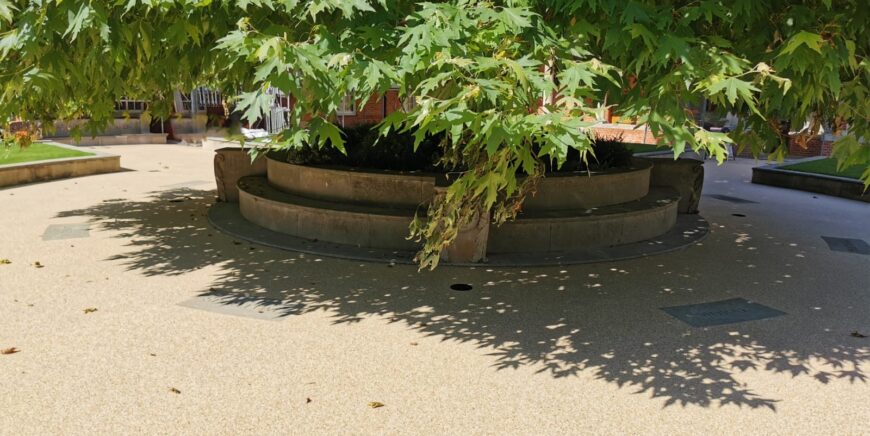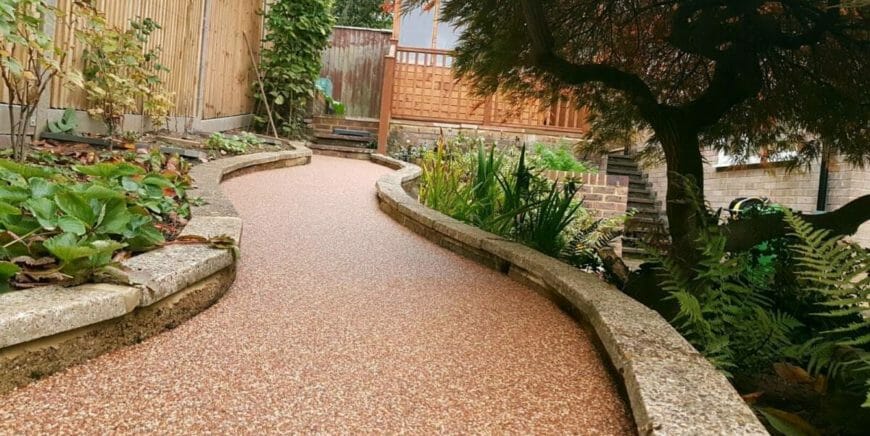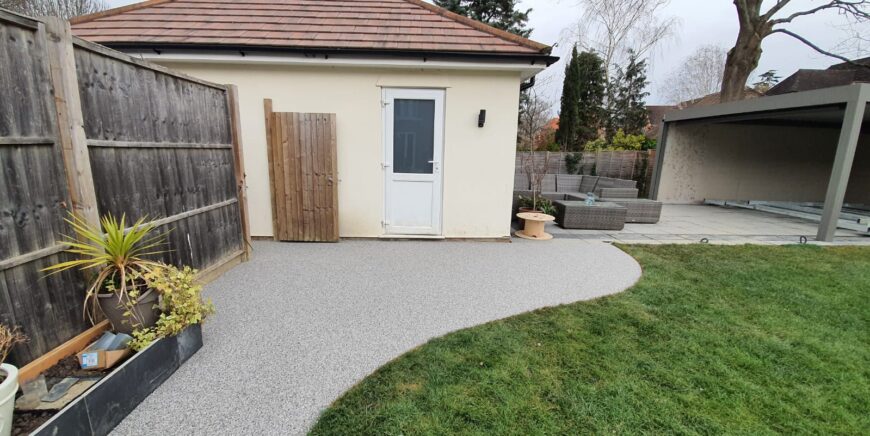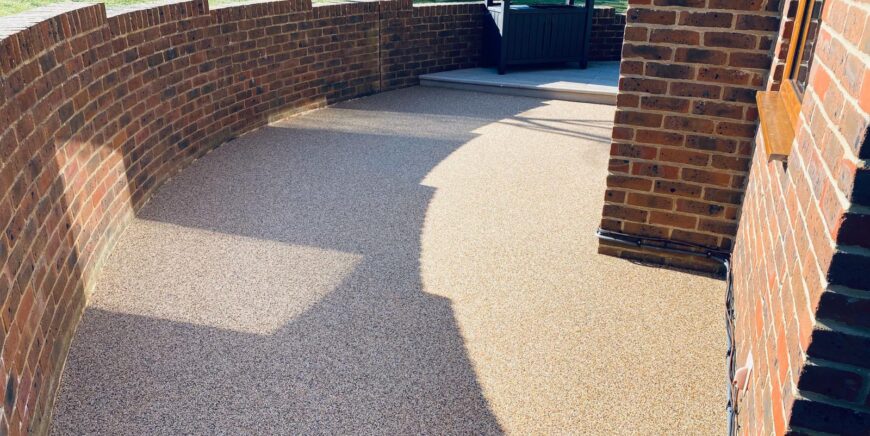 Resin bound footpaths are becoming more popular due to their low maintenance and hard wearing properties.
Our clients include:
Commercial property owners and managers
Home builders (both national and local)
Civil engineering contractors
Facilities management contractors
Private individuals
Estate and land agents
Schools, Universities and Colleges
Building contractors
Ground workers
Utility contractors
TTS Surfacing Ltd can provide a full resin bound footpath package from excavation to a smooth finish.
We specialise in resin bound footpaths for the following:
Public footpaths (maintenance / improvement)
Commercial business premises
Agricultural roads & premises
School playgrounds
Call us today on 01932 590444 or email us to discuss your requirements and arrange a FREE quotation. Site surveys available upon request.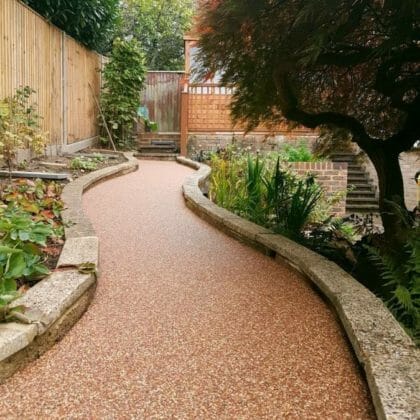 Projects Completed
Resin bound footpath in Reigate, Surrey
Here is a recent Resin bound footpath installation installed for a customer in in Reigate, Surrey.
For more information on our resin footpaths, or for more examples of our footpath work please visit our projects page.